Turning Services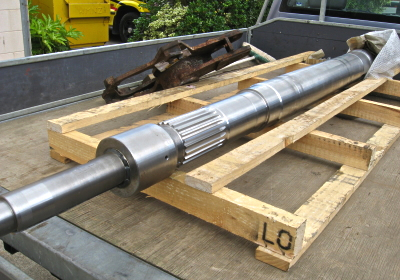 Six manual centre lathes creates the turning hub of Brian Craig Engineering. The sheer size and abilities of the lathes, which range from 300 to 2000 swing with up to 10 metres between centres, means that combined with the presence of two computer numerical control lathes,Brian Craig Engineering can efficiently handle production runs of any size, as well as specialised one-off creations.
The computer numerical control lathes, known as CNC machines, include an Ecoca machine with a 100mm spindle bore and has 1.5metres between centres, with a swing of 560mm. It operates at a maximum RPM of 1600.
The second CNC machine – the Challenger has an 80mm spindle bore with an eight-station turret and operates at a maximum RPM of 4500.
From long shafts, to 1.6m face plates, large rollers, small items like bolts and bushes; head exchanger components; and assortment of machine components; everything can be precision engineered at the workshop.
If you have something that you think is outside of the square, for Brian Craig Engineering, it could be their everyday norm.